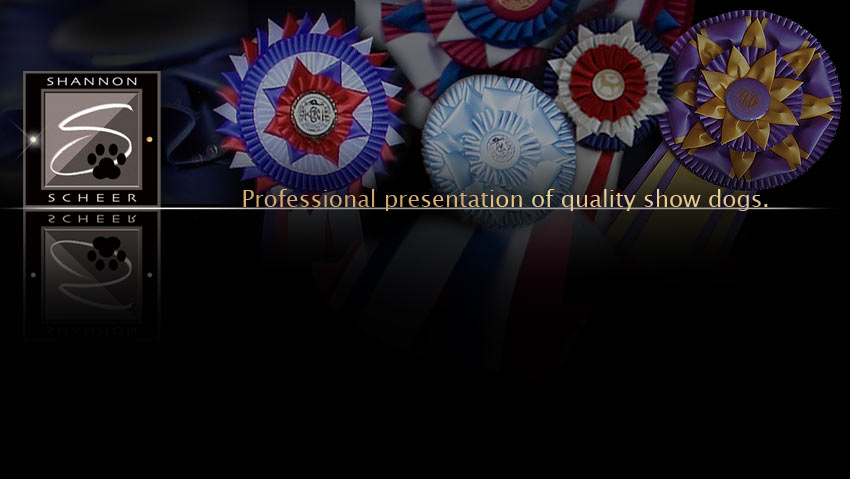 AM CAN CH Fluffette's Encore at Kenningway, ROM "Tedward"
Tedward is owned by Kendra James.

Mostly owner handled, Teddy was top Bichon puppy in 2005, A Best In Show Winner and Canadian National Winner. In 2009 Team Scheer took over Teddy's reigns and he became Canada's Top Bichon that year. In 2010-2011 he was awarded the prestigious "Sire Of The Year Award" by the Bichon club of America. This was the first time this honor has been bestowed upon a Canadian owned dog.
Can Am Ch Casabrook Cure For Love "Crockett"

In Memory of Joanne Cassidy who bred many quality Standard Poodles . My very first Group First win was on one of her Standards - Ch Casabrook City Slicker. Crockett was a Multi Best In Show winner and was Canada's Top Standard Poodle

CAN AM CH Cinnakees Double O Seven, CHOF "JB"
Owned and bred by Cinnakees Kennels - Garry and Cathy Cinnamon.

JB was Top Kees from 1994-1996 and held Top Ten Non Sporting rankings for three years. In 1995 he was Number 3 NonSporting Dog. JB still holds the record for most Specialty wins and won nine all breed BIS. His son Cruise (below) continued on with his sires winning ways, and soon broke the many records his father held.
CAN AM CH Cinnakees Mission Impossible, CHOF "Cruise"
Again Breeder Owned by Garry and Cathy Cinnamon.

Cruise finished off the year as the highest ranked Keeshond in Canadian History. In 2000 he became Canada's TOP NONSPORTING DOG and NUMBER TEN ALL BREEDS. During his career, Cruise was the breed record holder for most points obtained in one year and most group wins. He achieved his American title in eight days with multiple group placements from the classes. Cruise amassed an incredible FOURTEEN BIS wins, two of them being owner handled by Cathy. At nine years of age he won the Canadian National from the Veterans class.
CAN AM Ch Cinnakees Christian Louboutin, CHOF "Chris"
Owned by Garry and Cathy Cinnamon.

Chris burst onto the show scene at six months and never looked back. Owner Handled throughout most of his career, Chris and Cathy were the TOP PUPPY ALL BREEDS in 2010. In 2012 Chris was campaigned with the goal in mind to break all records previously set by the Cinnakees dogs. This was easily achieved. Once again, the Cinnamons found themselves in the spot of TOP NONSPORTING DOG. Along with this came the honor of NUMBER FOUR ALL BREEDS. Chris was shown throughout 2012 by Cathy, Shannon and Alana. His career Best In Show total is a mind boggling THIRTY ONE BEST IN SHOW WINS. With just turning four years old, I am sure we will still see Chris on the show scene.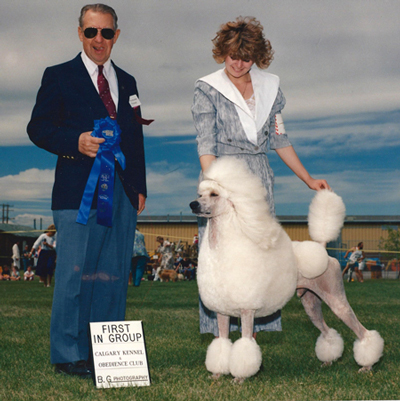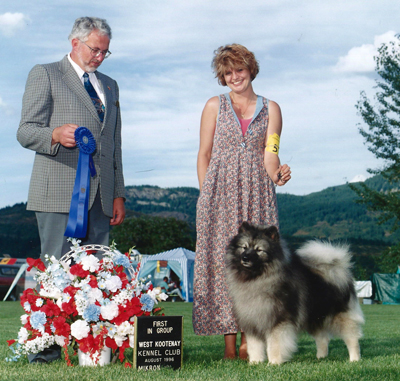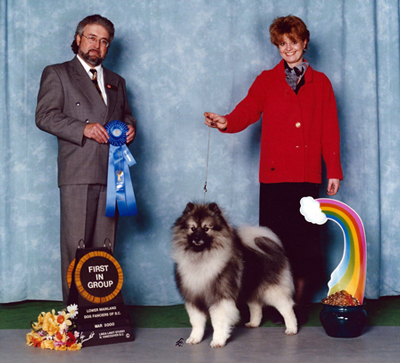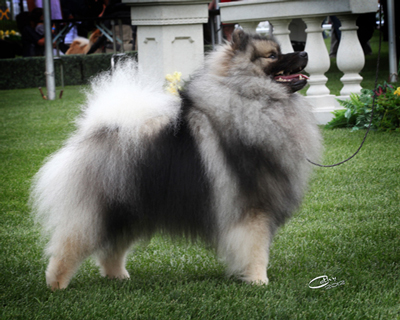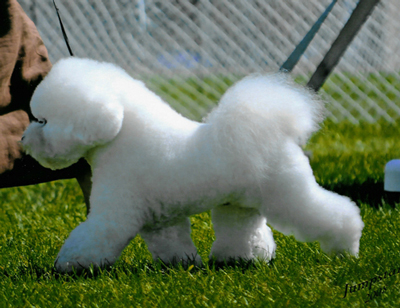 Copyright © 2015 Shannon Scheer Professional All Breed Handling :: All Rights Reserved :: Web Design by Niome

About Us and Our Facility
Fee Schedule
Contact Us



Current Line-up

Chilcotin Dachshunds