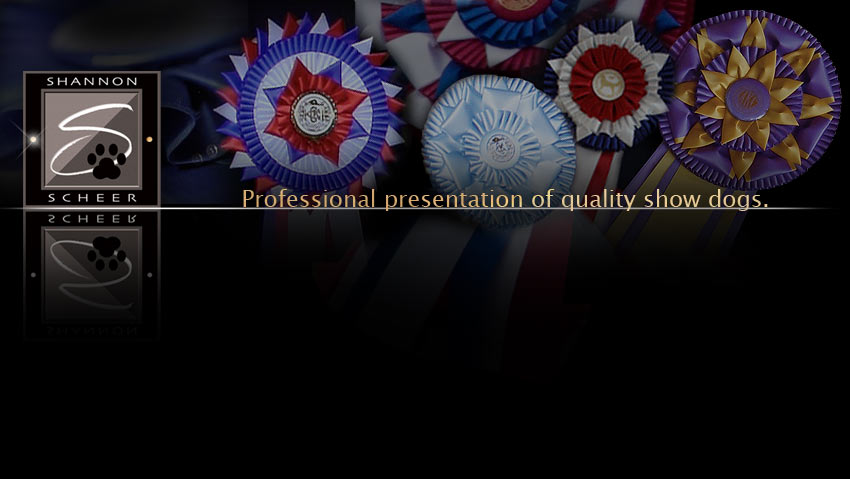 Ringside Fee
Handling Fee
Specialty Fee Class Dogs
Specialty Fee Specials Class
Canadian National Fee
Basic Board per Day
Monthly Board (will vary with coat maintenance)
Airport pick up and or delivery
USA Customs pick up and or delivery
Fly in Fee single entry
Fly in Fee multiple Dogs
Extra Charge per weekend for Raw Fed dogs

USA Nationals and Specialties – Eukanuba and Westminster upon request
USA Agent Number 5874

**NEW FOR 2021: ALL ENTRIES FOR ANY LIMITED SHOWS HELD IN 2021 WILL BE THE OWNERS RESPONSIBILITY TO SUBMIT. THE HANDLER WILL NOT BE HELD RESPONSIBLE FOR ENTRY SUBMISSION.

All clients must supply a current credit card for entries and advertising done by handler

Extra supplements, dietary requirements etc to be supplied by owner.

Handler will retain all cash awards. The Client shall be provided with prizes and ribbons as soon as possible after the show.

All services are subject to GST (RT8993 0181)
Travel charges are not included in above rates, and will be pro rated with dogs travelling with handler and charged accordingly.

Although every effort will be made for handler to present this dog every day, conflicts do arise.
Handler will have a suitable alternate handler to cover the class in this situation. Full handling fees will still apply.

The client shall be responsible for booking with the handler any show in which they wish their dog entered. In the event a client withdraws a dog from a show after close of entries, the client shall still pay the handler any fees relating thereto (unless otherwise arranged)

Although every precaution will be taken to avoid any incident, the handler cannot be held responsible should any ill-fortune befall your dog.

The handler will have the authority to seek immediate veterinary attention if deemed possible. Any veterinary fees charged shall be reimbursed to the handler.

10% interest will be charged per month on invoices outstanding after 30 days.
$35.00 service charge for any NSF cheques received
The handler may retain possession of the dog until all charges under the terms of this agreement have been paid.



Copyright © 2015 Shannon Scheer Professional All Breed Handling :: All Rights Reserved :: Web Design by Niome

$100.00/per show
$90.00/per show
$125.00/day
$150.00/day
$200.00/day
$25.00
$250.00
$50.00
$100.00
$350.00
$250.00
$35.00
About Us and Our Facility
Fee Schedule
Contact Us



Current Line-up

Chilcotin Dachshunds