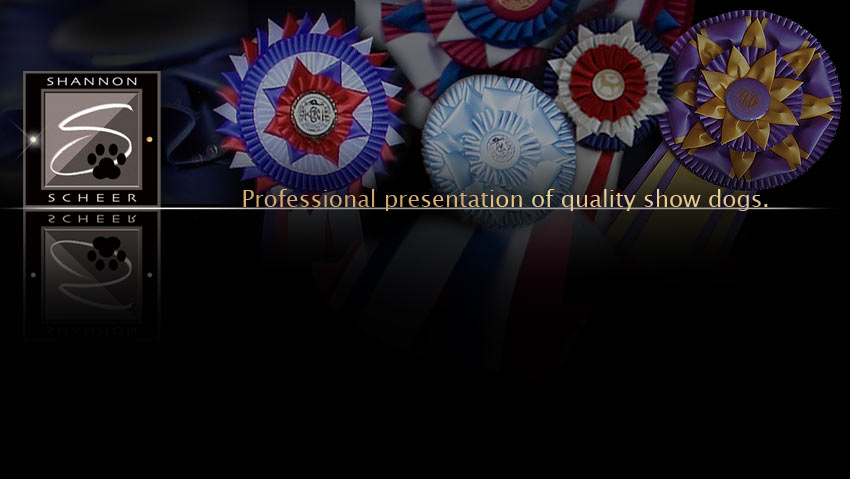 "KNOT" AM CH GCHEX AGMCHS Goldcker A Boat Turn WC , SDHF,UTD TD RN CGN Am WC NAP NJP NFP CCA ,VCX, AGHF

Bred and owned by Lori and Brian Lancaster of Carseland, Alberta

Knot was campaigned for seven months in 2013. He finished off the year as Canada's Number Six sporting dog. He is a multi best in show and reserve best in show winner. Select Dog at the Canadian Nationals. Knot just achieved his Triathalon win at the GRCA USA National held in Texas. Knot achieved his American title with all major wins, including back to back five point majors.
He is major pointed towards his GCH in the USA as well.
"RYAN" AM CAN CH TEMPO'S LITTLE ST NICK, SDHF
Bred by David and Barbara Brown of the USA.

Co owned during his campaign years with Sheila Standish of Creeksidefarm Goldens in Langley BC and Betty Matson of Washington.

In 1998 Ryan was honored with Top Golden, Number 4 Sporting Dog and Number Ten All Breed dog. In 1999 he again repeated these same honors. Ryan achieved twelve all breed best in shows during his campaign which also included BIS at Canada's Largest indoor show, LMDF in BC. He is pictured winning a USA National Judges Award of Merit.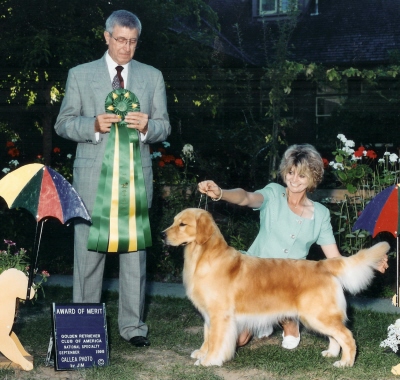 "GUILTY" CH SIDEKICK'S THE VERDICT IS IN, SDHF

Owned and bred by Lesley Whitney in Spruce Grove, Alberta.

Guilty was the winner of the 6 - 9 puppy bitch class at one of the largest entries to date at the GRCA Golden National in 2003 under Mrs Anne Rogers Clark. She defeated sixty seven bitches in her class and went on to win BEST PUPPY IN SPECIALTY SHOW at that national, under the esteemed Michelle Billings. By two years of age, Guilty was a
Multi BIS winner as well as having achieved her SDHF in Canada.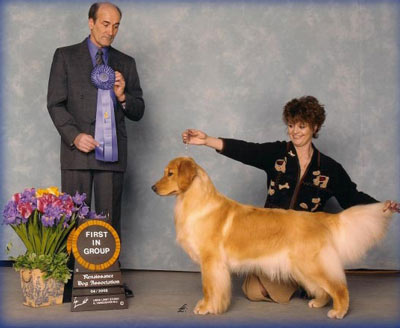 "HOCUS" CH SIDEKICK'S DO U BELIEVE IN MAGIC, SDHF

Owned and bred also by Lesley Whitney.

She was breeder owner handled to her Winners Bitch win at the American National from the bred by class under Mrs. Anne Rogers Clark. Her daughter, Guilty was BPISS there that same year.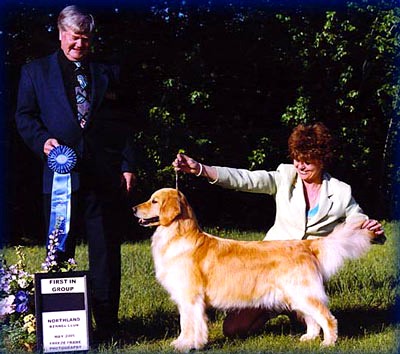 "CORD" AM CAN CH FOXTRACT'S MALDAWN ACCORD

Bred by Dick Fox and owned by Kathy and Don Hawker, (Edmonton, AB)

Cord became Canada's Number Two Sporting Dog and Number Three All breed dog in 1996. He is the winner of fifteen BIS and multiple group wins in the USA.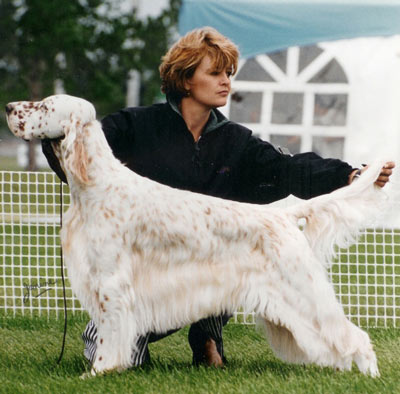 "BUZZ" CAN AM CH CREEKSIDEFRM STINGS LIKE A BEE, SDHF, OS (AM CAN)

Bred and Owned by Sheila and Reid Standish of Creeksidefarm Goldens in BC.

Buzz was Canada's Top Golden and Number 4 Sporting dog in 2008. He is a multi BIS and BISS winner and achieved his American Title with group firsts from the classes.
Buzz is a full littermate to Piaffe, and is a result from the breeding of Can Am Ch Eirene's Soul Provider, SDHF, OS and
Can Am Ch Summit's Solar Optics at Creekside, SDHF, OD.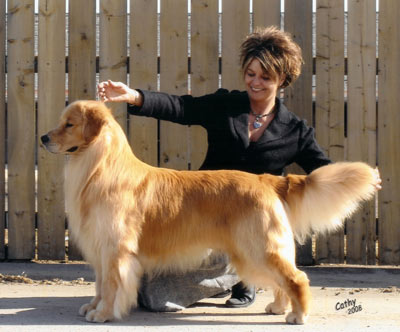 "PIAFFE" CAN AM CH CREEKSIDEFRM FLOATSLKABUTTRFLY, SDHF

This multiple group winning bitch was shown in 2009 and finished as Canada's Number two Golden. She was Best of Opposite at the 2008 Canadian National and was retired for maternal duties.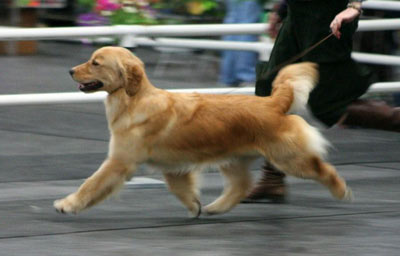 "HENRY" GCH CAN AM CH JBG'S OH HENRY SDHF

Bred by Dan and Dawn Daley of Winnipeg, Manitoba.

Henry was campaigned in 2011. This multi BIS boy finished off the year as Canada's Number Three Sporting dog. Henry also is the sire of one of Japan's Top Dog All breeds in 2010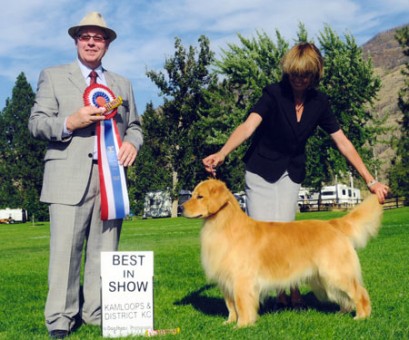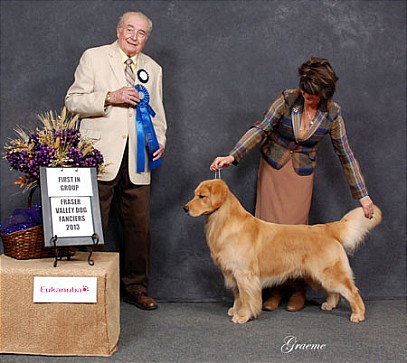 AM CAN CH SALUTAIRE'S CORPORATE IMAGE 'LOUIE'
Owners: Wendy Bessemer and Linda Fong

Louie was my first top ranked Sporting Dog . Thank you to Wendy Bessemer for allowing me the thrill to present this dog throughout 1990. A Multiple Best in Show winner, Louie finished off the year as Canada's Number Two Sporting Dog.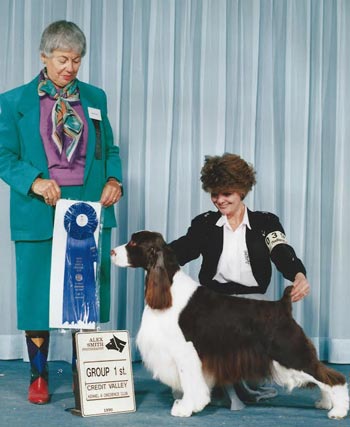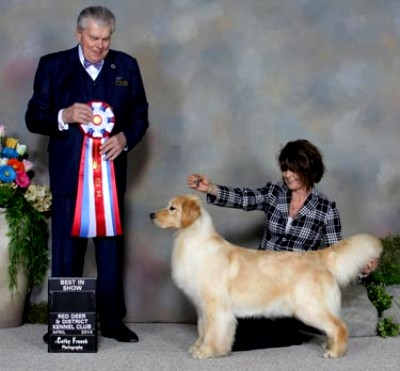 Ch Hollykins Wyncora Den to YYC "Abby"

Breeder/Owners: Holly Robinson and Marla Paton

Abby finished her Championship in one weekend as a puppy. Her debut as a special in 2014 saw her winning Best in Show the first day in the ring. Abby was shown for only five weekends in 2014 before her untimely death in May. In this time she had already won three Best in Shows . Her point standings kept her as Canada's Top Golden until August of that year. Although Abbys life and career was cut short, she held a very special place in everyone's heart who had met her. Abby remained in the top dog rankings throughout 2014 and the year ended with her being the #9 Sporting Dog in her honor.

Copyright © 2015 Shannon Scheer Professional All Breed Handling :: All Rights Reserved :: Web Design by Niome

About Us and Our Facility
Fee Schedule
Contact Us



Current Line-up

Chilcotin Dachshunds